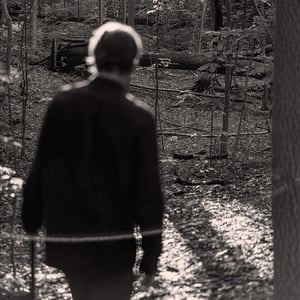 $

20.00
Mike Etten is a songwriter, composer, and multi-instrumentalist based in New York City. One of the founders of the Brooklyn DIY venue and collective Le Wallet, Etten recorded and played in various experimental, chamber, punk and country projects throughout the last decade, including PC Worship, Ashcan Orchestra and Dougie Poole. Amidst extensive touring and performing, Etten started writing his long-awaited solo debut, Love Wash, a twisted slice of fringe Americana, composed of carefully crafted and self-recorded song experiments that are equally catchy and off-kilter.
Love Wash opens with "Across the Flats" and closes with its title track, both upbeat ballads that build from scorched drones into momentous sprawling pop songs that help ease in and out of the album, which features contributions from co-PC Worship collaborators (LEYA's Adam Markiewicz on violin and NYC drum shredder Greg Fox). The second and third tracks "Drive" and "Saints" carry the subtle intensity that opens the album, with unpredictable instrumentation, chord changes and arrangements. This vibe is revisited later in the album on "Dune House" and "Hidden Away", all of which are sonically rich, unraveling, dark, introspective and powerfully optimistic. The rest of Love Wash is comprised of catchy, borderline alt-country hits with a twisted Nashville tele vibe ("December Sun", "New Thing" & "East Side Walk"), featuring pedal steel and vocal contributions from fellow Dougie Poole band members Tristan Shepherd and Francesca Caruso. Love Wash has a natural flow throughout, however the one real outlier is the well placed and hyper paced middle child of the album "Dredging Up Old Blues," a schitzo-synth-pop Mountain Dew Rock jam that feels like buying trucker speed at a digital gas station in Middle-America.
Love Wash has echoes of an early post-Beatles solo record, recorded in the Northwest in the mid-90s; transient in its influences yet tied together with the aesthetic of its approach. Sequenced like the best, most damaged early K / Kill Rock Stars records and driven by fingerpicked acoustic guitar, sweeping drones, euphoric synths, lush vocals and soaring Dead Man leads, Love Wash is a beautifully rich pop record at its core and an ambitious journey of an album that started as bedroom demos and evolved into a layered studio exploration.
-- Justin Frye